GRAPHENE SOURCED FROM THE BEST GRAPHITE IN THE WORLD

If you are looking for the best graphite in the world, look no further than Boswin and its assortment of products. Based on the rich soils of Sri Lanka, Boswin derives its raw materials from the purest form of graphite in the world, vein graphite. With Sri Lanka being the only place in the world where vein graphite is found in commercial quantities, Boswin offers unique potential for the prospective clientele. The latest technology coupled with the best raw materials to be found beneath the face of the Earth joins forces to produce the best graphene found worldwide right to your hands.
INTRODUCTION TO GRAPHENE
OVERVIEW
Graphene is an allotrope of carbon and is the two-dimensional hexagonal lattice structure of carbon atoms which act as the foundation of the allotrope graphite; these atom-thick sheets of graphene are bound by Van der Waals forces to produce the composite structure of graphite.

A revolutionary structure much like its main source, graphene has displayed noteworthy properties such as high electrical and thermal conductivity, high level of flexibility and impressive tensile strength, being 100 times stronger and more resilient than steel despite its delicate thickness. Graphene is also a strong absorber of white light, making it a comprehensive component of the electronics and optical technology industries

WHAT IS VEIN GRAPHENE?

Sourced from the purest sources of vein graphite in the world, VEIN graphene is extracted and processed from Sri Lanka's finest; being the proud recipients of perfectly crystalline graphite with a carbon grading of 97% - 99%, VEIN graphene strives to revolutionize the operations in a multitude of industries, ranging from electronics to biomedicine.

Akin to the introduction of the first-ever graphene-enhanced lead-acid battery by Sri Lanka, VEIN graphene works towards a future of great opportunity, striving to breakthrough into developments in the electric vehicle industry and serve in up-and-coming technologies such as modern smart grids, optoelectronic communication and semiconductor material for the latest forms of electronic devices.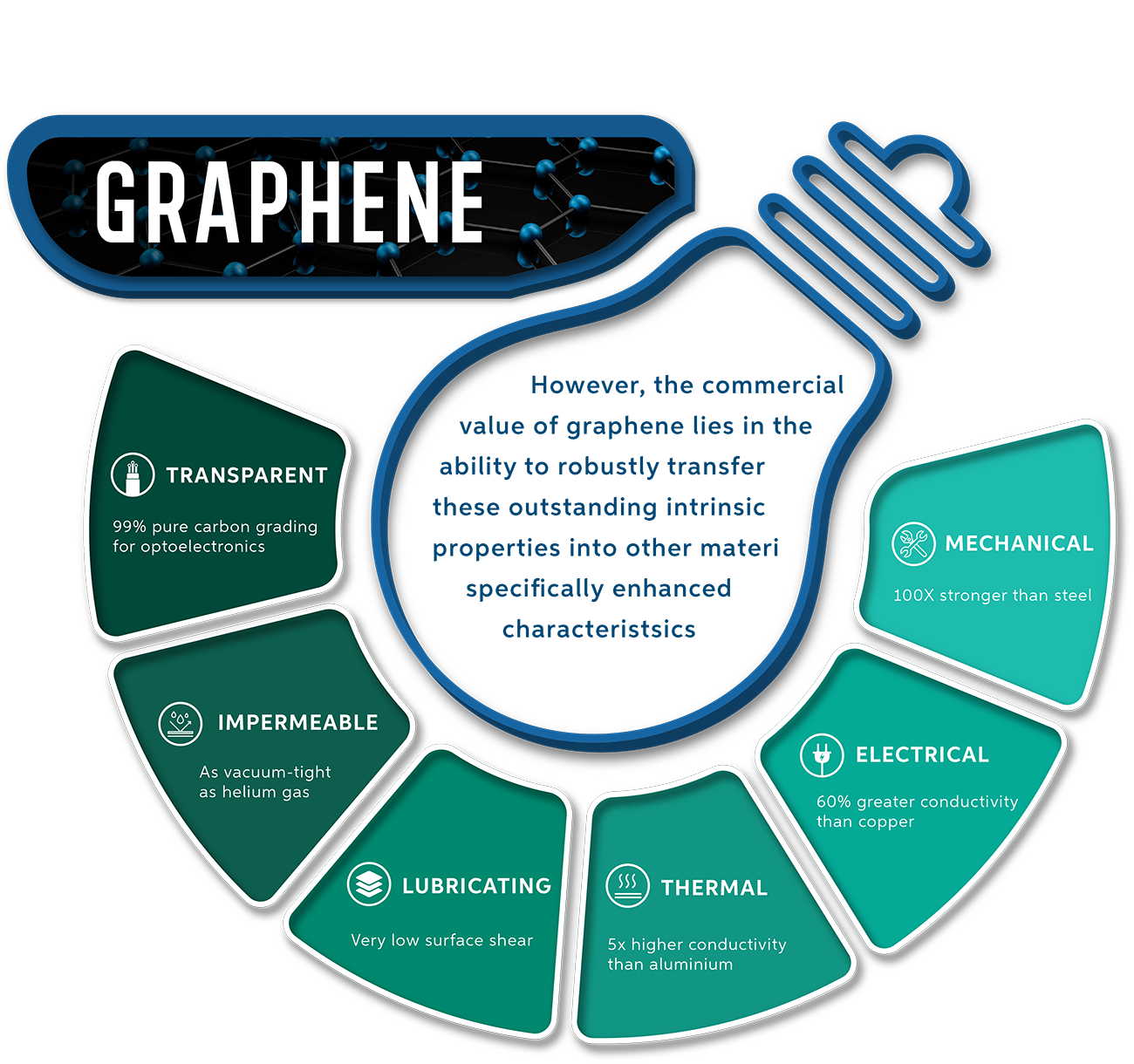 Our advantages
Why ceylon vein graphene?
THE MOST AFFORDABLE ON THE MARKET
VEIN Ceylon Graphene offers you graphene solutions from the world's purest vein graphite to your hands at affordable, accessible prices.
HIGHEST ELECTRICAL CONDUCTIVITY
Our vein graphene proves superior in terms of electrical conductivity due to a higher concentration of delocalized electrons present within it, therefore making it the ideal component for all electrical and electronic applications.
oFFERING One to three-layer graphene
VEIN Ceylon Graphene offers its vein graphene in intricate single layers or groups of three, providing the option of using it in numerous operations such as carbon nanotubes for the biomedical industry and for sensors in the electronics field.
HIGHEST THERMAL ABSORPTION
Similar to having good electrical conductive properties, our vein graphene is an excellent conductor of heat, implying it is the ideal candidate for foundries and energy storage.
HIGH BLENDING CAPABILITY WITH OTHER MINERALS
Our graphene is an exceptional blender with other matrix minerals such as metals, carbon, and ceramics to produce graphene-based composites that excel in electrical and thermal conductivity and mechanical strength.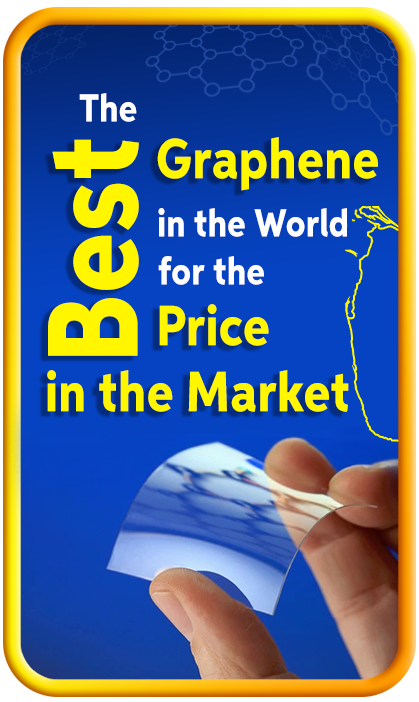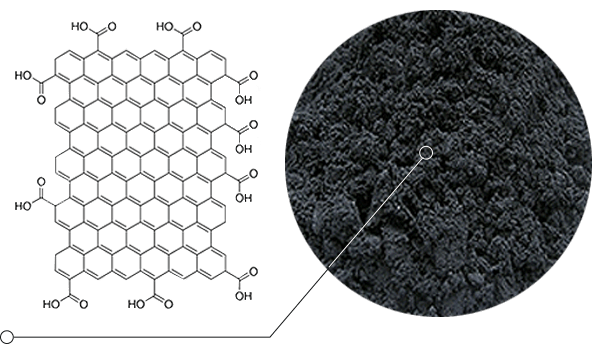 GRAPHENE OXIDE
Graphene has a two-dimensional structure of a carbonaceous new material. Graphene has excellent electrical, thermal and mechanical properties. Graphene oxide (GO) is a unique material with various oxygen containing functionalities such as epoxide, carbonyl, carboxyl and hydroxyl groups. Interest in GO increased dramatically after graphene, It was initially hoped that GO might be a synthetic precursor to graphene.


REDUCED GRAPHENE OXIDE
Reduced Graphene Oxide(rGO) is produced from reducing Graphene Oxide thermally, chemically, or through IR or UV irradiation to obtain a powder. rGO is used in several scientifically important applications that include graphene research, batteries, biomedical, supercapacitators, printable graphene electronics.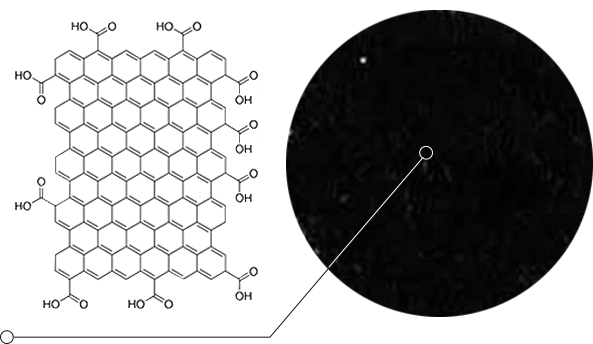 EXPANDED GRAPHITE
Expanded graphite is produced from natural graphite flakes with well-ordered high-crystalline structure. Expanded graphite is highly useful in Chemical and Petrochemical industries, Mechanical Engineering, High-Temperature Furnaces, Automotive Industry, Energy Storage, Thermally Conductive Construction Materials, etc.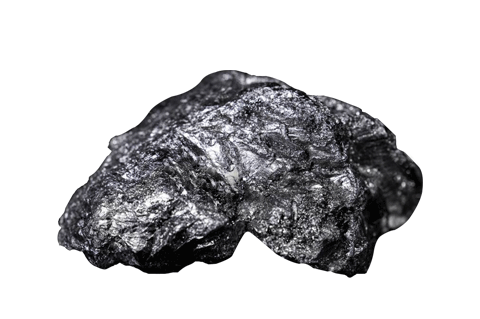 SRI LANKAN VEIN GRAPHITE
Sri Lanka is the only country in the world that produces commercially viable vein graphite for export purposes. High-grade crystalline vein graphite that is unique to Sri Lanka is  transformed into graphene which is used for lithium batteries, fuel cells, nuclear, and solar power devices, the demand for which is steadily on the rise.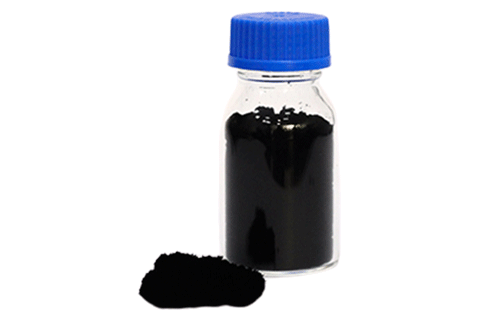 ALTALAB GX
AltaLAB GX Graphene based battery additive produced from Sri Lankan vein graphite, known for its purity and unique morphology of vein graphite gives additional enhanced feature in final battery additive product.
WHY CHOOSE CEYLON VEIN GRAPHENE?