Offering the World's Best Vein Graphite from Ceylon Graphite - Since 1900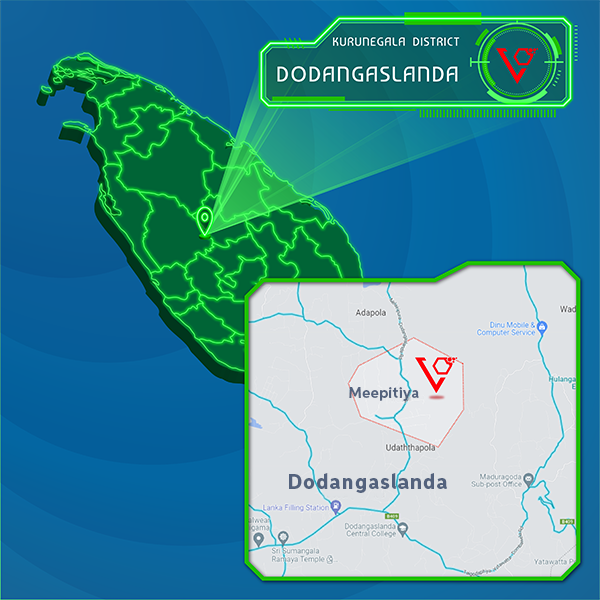 Ceylon vein graphite
the MEEPITIYA Mine
VEIN Ceylon Graphite sources its refined vein graphite from the graphite mines of
Dodangaslanda, a former colonial British-owned mine whose roots date back to the early 1900s

Location
The Meepitiya, Dodangaslanda mine is situated in the region of Meepitiya in Sri Lanka's North Western Province with an elevation of 610ft above sea level.

History
Initiated in the early 1900s under colonial British rule, the Meepitiya graphite mine thrived in its production and exporting of the world's finest vein graphite up until its decline and eventual closure in 1945. Since then, mining at Meepitiya has largely ceased and knowledge of its wealth of vein graphite slipped through time. However, we at VEIN Ceylon graphite aspire to return the ravine of black gold that is the graphite mine of Dodangaslanda to its former glory by integrating its
Ceylonese vein graphite into modern-day technology
Mining method
Mining at Dodangaslanda is to be executed in the form of underground vertical mining, where graphite will be excavated from great depths beneath the Earth's surface 

VERTICAL MINING ALONG THE VEIN
The vertical mining executed at Dodangaslanda involves excavating along the fissures of the graphite ore embedded hundreds of feet below the Earth's surface. This form of mining causes minimal damage to the environment and is capable of reaching the deepest resources of graphite in a mine.
Flake Graphite Purification Process
The purification process of flake graphite is an intense procedure that involves a massive amount of energy for extraction and processing of the ore to reach 99% carbon grade - the flake graphite mine as a whole is an expensive investment and its extraction process, surface mining, causes great short-term and long-term environmental damage.
Vein Graphite Purification Process
Vein graphite ore at initial extraction commonly bears a carbon grade of 97% - 99%, therefore it needs far less processing and purification. The vein graphite mining procedure, vertical mining, is far more environmentally friendly, cost-effective, and sustainable for long-term use.

(Pictured here is the processing of graphite ore of 90% carbon grading until it reaches a purity content of 99%)
OUR Products
Explore our wide range of graphite products sourced from our very own mining grounds at Meepitiya for all of your innovative solutions and consumer needs.